4 tags
Precious Summer Time
Luxury maisons are more and more branding themselves as lifestyle brands, from clothes to jewelry, housewares…  And now hotels. Bali for Bulgari… Missoni in Milan, Edinburgh.. Armani in Dubai.. Amazing, creative, precious… I don't see any limit for fashion brands to expand. As long as you respect the spirit of your brand, why not extent it to offer your customers,...
2 tags
1 tag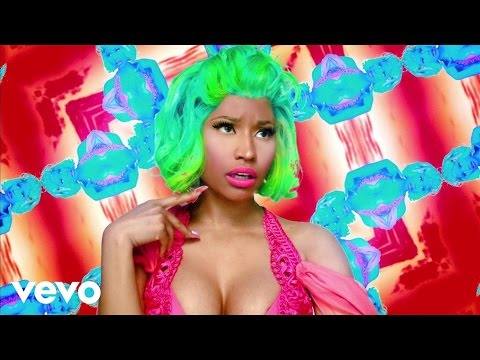 4 tags
Let them have cake!
Ironically as the French have just elected a new president, a socialist president, Dior and Chanel give us a royal treat, at Versailles.  Dior walked down the Galerie des Glaces (and ironically called its video "Secret Garden") while Chanel and Karl invaded the gardens.  Secret Gardens - Versailles Fashion owes so much to the French monarchy. Versailles and the King's court...
4 tags
Darth Balenciaga
Fun fun hats by Balenciaga. This picture is from the 60s but they were recently shown on the runway by Balenciaga (can't remember what season and too lazy to look it up… sowie). Fun hats, star wars looking for sure. I love it when different arts (here cinema and fashion) can inspire each other. Art forms are never separated from each other. It's one single expression of a...
5 tags
4 tags
4 tags
Menswear F/W 2012
Haven't had the time/inspiration to fashion blog lately, been busy on other projects. And winter just isn't as inspiring as brighter seasons.  Burberry is amazing as usual. Their comeback from a grandpa-ish old school dusty house to a stylish, digital brand is mesmerizing. For this season I particularly like the arrangement of a short coat/jacket on a longer suit jacket. Kinda awkward...
3 tags
"Why do people wear wool if they know cashmere exists?"
3 tags
"Life isn't about waiting for the storm to pass, it's about learning..."
4 tags
Till The World Ends
Rough times or what? Closing it off on a dark tone.  Extreme, but ain't nothing we haven't seen before.  What if you seek Amy? Up there, they got so much luckier. And they got the King of Apple back. Eve can rejoice.  My family portrait. Cuz we're Italian and all, we laugh, we cry, we shout. Oh and we're sexy too. But love stands the distance, and I'm dying...
2 tags
"The most important relationship in your life is the relationship you have with..."
– Diane Von Furstenberg (via savvasdee)
4 tags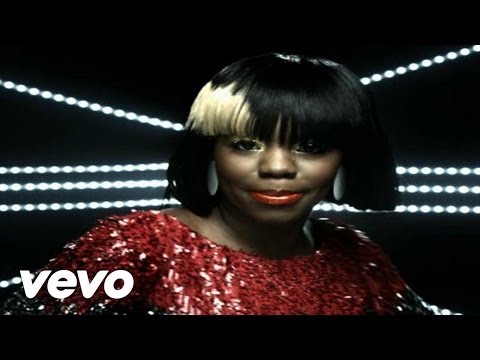 3 tags
3 tags
7 tags
5:30 am. New York, NY Petals across the floor. Books, magazines, clothes and food. A dirty mess that's been spreading over for too long. The weak light in the corner is casting frightful shadows over those piles of junk. A cold, dark, grey, blue atmosphere is making me sweat. Seems like we've entered a haunted house, our garden of evil. A massive cleanup has been long overdue. Sirens in the back...
4 tags
3 tags
Can Style Fit in An Envelop? You Bet.
Another Asian goodness. Courtesy of yesstyle.com (click click!). A little bit daring, but very innovative and fun. Men are too often to buy bags and such because it doesn't look manly enough and they don't carry enough shit personal items to fill a full bag.  Hence this envelop-looking clutch. Drop your wallet, magazine and blackberry inside. You're all set. With stylish...
4 tags
"Now that is raining more than ever, know that we'll still have each other."
– Rihanna
4 tags
Uniqlo on 5th
Uniqlo has amazed me, once again. Their ad campaign for the opening of both 5th and herald sq stores goes straight to my heart. And I'm happy for a Japanese firm is getting so much attention and success, not yet another European or American company.  What I love about Uniqlo is its simplicity. Bright colors, simple clothes and perfect fits. The real chic has to be discreet and subtle....
7 tags
4 tags
9 tags
2 tags
4 tags
4 tags
4 tags
2 tags
5 tags
4 tags
5 tags
"Remember those walls I built? Well, Baby… They're tumbling down."
– Beyoncé Knowles - Halo
4 tags
2 tags
"If tomorrow never comes, would you know how much I love you?"
6 tags
9.59pm. Trocadéro, Paris.  This was to be perfect. We found a free parking space right away. We walked to the trocadero plaza. Gloomy sky but rain has stopped. We hold hands. We sit here on the stone for a while, looking at the Eiffel Tower. I've been there many times but I'm still amazed by the beauty of the scene. Traffic in the background seems so far away. The turmoil of the city couldn't...
7 tags
4 tags
6 tags
"Concrete Jungle, Where Dreams Are Made Of"
– Jay-Z feat. Alicia Keys. 
4 tags
4 tags
3 tags
8 tags
4 tags
"Reality is merely an illusion, albeit a very persistent one."
– A. Einstein
3 tags
2 tags
5 tags
5 tags